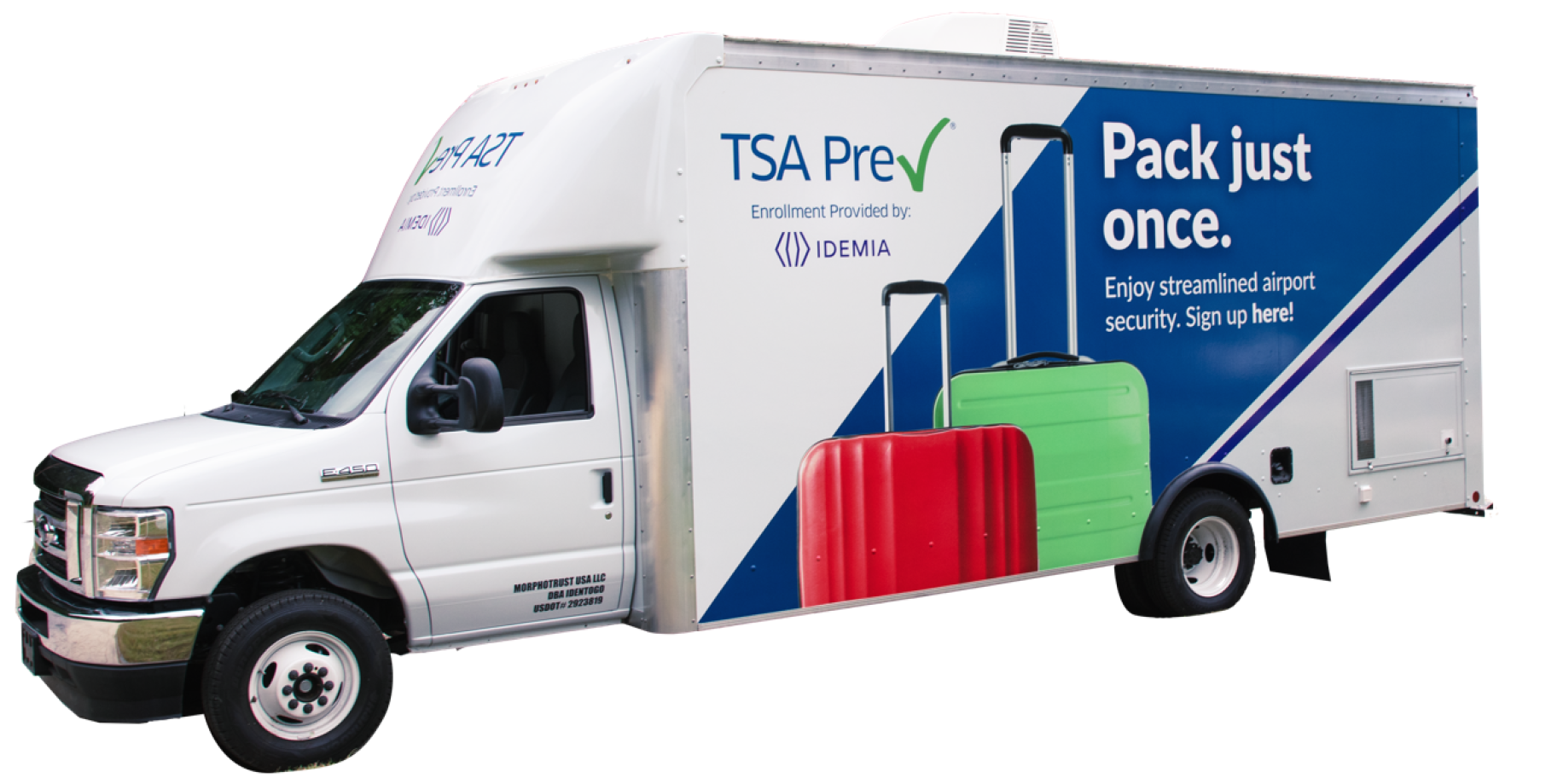 The IdentoGO Mobile Enrollment Trucks are on the move, providing TSA Pre✓® enrollment services on the go!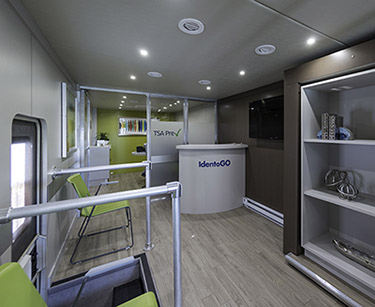 How many times have you stood in line at the airport watching others breeze through security with no hassle? By enrolling in TSA Pre✓® , you too can breeze through security. Keep your shoes, jacket and belt on; your laptop in its case; 3-1-1 compliant liquids in your bag; and enjoy a better overall airport security travel experience. TSA Pre✓® allows low-risk travelers to experience faster, more efficient screening at participating U.S. airport checkpoints for domestic and departing the U.S. for international travel.
The Mobile RV is equipped with steps and is not wheelchair accessible. If needed, please use the "Find an IdentoGO Center" feature on our website to determine the nearest permanent location that is ADA compliant.
---